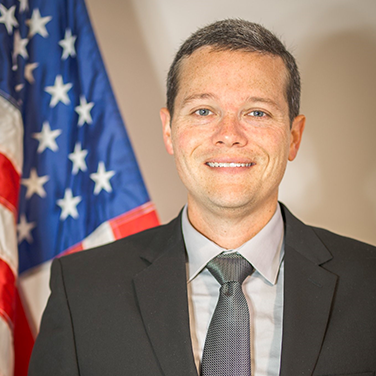 Bradley R. Horton

Chief, Cyber Division Supervisory Intelligence Specialist (GG0132-15), U.S. Army Threat Systems Management Office (TSMO)
UPCOMING EVENT
NTSA June Webinar - The Future is Now: Cybersecurity to Maintain a Strong Defense Industrial Base
Bio
Brad Horton leads the Army's Acquisition Red Team at the Threat Systems Management Office (TSMO) located at Redstone Arsenal, AL. TSMO employs significant and unique capabilities and technologies to provide accurate, faithful, and validated Electronic Warfare and Cyberspace Operations representation in support of Army and Joint T&E, experimentation, and training. The TSMO Red Team, specifically, is one of eight CYBERCOM accredited Red Teams which portray full-spectrum cyber threats against DoD systems and commands to include physical and operational security (close-access operations).
Mr. Horton has worked fifteen years as a security practitioner, consultant, and researcher in the public and private sectors. Prior to working for the U.S. Army, Mr. Horton worked for various defense contractors including General Dynamics, SAIC, and Dynetics Inc., and currently holds the following trade certifications: Certified Information Systems Security Professional (CISSP), Information Systems Security Management Professional (CISSP-ISSMP), Certified Ethical Hacker (CEH), and Certified Information Systems Auditor (CISA).

Mr. Horton holds a bachelor's degree in Business Administration from the University of Alabama, a Master's degree in Management of Information Systems from the University of Alabama at Huntsville, and a graduate certificate in Information Assurance from the University of Alabama at Huntsville.