NTSA November Webinar – It's Time to ACTT! Wheels up for I/ITSEC 2022!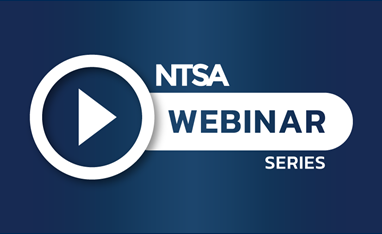 11/2/2022 11:00 am - 12:00 pm EST

Event Type : Webinar
Event Code : 31B0
Description
Save the Date – registration will open soon!
This year's theme for the 2022 Interservice/Industry Training Simulation and Education Conference (I/ITSEC) is Accelerate Change for Training Transformation – "It's Time to ACTT!!" The I/ITSEC Service Executives are excited to give you a first look at the upcoming conference, their priorities for this year, and the events and experiences you don't want to miss. Listen to their excitement as they look to the future, the technologies that will shape the industry going forward, and the emerging needs to explore during the conference. NTSA looks forward to seeing you at this timely webinar and are excited to host you at I/ITSEC 2022, November 28 – December 2 in Orlando, FL. Welcome to I/ITSEC 2022!
Speakers
Air Force Col C. "Matt" Ryan, USAF, Senior Materiel Leader, Simulators Division
Army Karen D.H. Saunders, SES, Program Executive Officer for Simulation, Training and Instrumentation, U.S. Army PEO STRI
Navy CAPT Dan Covelli, USN, Commanding Officer, NAWCTSD and NSA Orlando
Marine Corps LtCol Marcus J. Reynolds, USMC, Program Manager, PM TRASYS MARCORSYSCOM
_______________________________________________________________________________________
Upcoming Webinars
November 16 – CMSP & STEM
December – No webinar this month
Dates and topics are subject to change.