Tech Grove Connect – Augmented Reality in Tactical Combat Casualty Care: Physiological Ramifications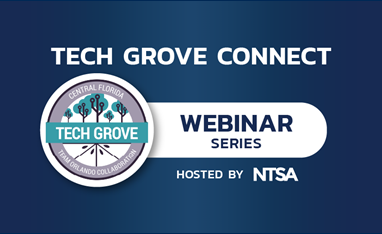 7/14/2022 11:00 am - 12:00 pm EDT

Event Type : Webinar
Event Code : 21B0
Description
Watch the recording from this month's webinar!
_______________________________________________________________________________________
As augmented reality (AR) is rapidly adopted by industry and militaries around the globe, there is a growing concern for potential physiological maladaptation following prolonged AR exposure. Within the military medical domain, the Defense Health Agency is leading the way in deploying AR technology as a distributed learning solution, along with the exploration of AR applications within primary care and operational medicine. The accelerated pace of AR adoption makes understanding and characterizing the benefits and limitations of AR-based training and operational support solutions critical, not only for optimized safety but also for ensuring effectiveness within the AR medical training context and beyond. What are the impacts of prolonged AR exposure? How does it impact the outcomes of the training? How does it compare to prolonged virtual reality exposure? Do some AR headsets have less impact than others?

Join us to hear the outcome of the study conducted by Design Interactive in partnership with the U.S. Army Medical Research & Development Command (USAMRDC) and the Joint Program Committee - JPC -1 at Fort Detrick, MD. You can access the paper here. Selected as a Best Paper Nominee by the HPAE Subcommittee at I/ITSEC 2021.
Speakers
Research Associate III, Design Interactive

Medical Modeling & Simulation Account Executive, DLH Corporation
About the Tech Grove Connect Webinar Series
These are not your typical webinars. Tech Grove Connect is an interactive opportunity to explore hot training topics from defense industry partners and Navy experts. While there may be some interesting talks, the Central Florida Tech Bridge will host creative social and learning events where you will be able to mix in with experts and share your questions and experiences. Interviews with domain experts, behind the scenes of up-and-coming programs, cutting-edge topic talks, and audience-driven discussion groups will all be part of the next season. Stay tuned for our schedule of events, our curated series of topics, and to meet up in the next Tech Grove Connect.