Tech Grove Connect – A Practical Guide to Learning Engineering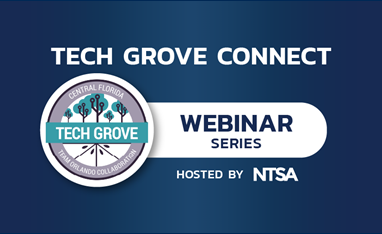 7/13/2023 11:00 am – 12:00 pm EDT

Event Type : Webinar
Event Code : 31B0
Description
Watch the recording from this month's webinar!
Join us on July 13 as we explore the process, applications, and benefits of Learning Engineering with the team behind the Best Tutorial from I/ITSEC 2022. Just what is Learning Engineering? What are the differences and the connectivity between learning sciences and learning engineering? How does learning engineering compare to other practice models? Just who is a learning engineer and how do you become one? What are the implications of using learning engineering in simulation-based training? Does it really improve outcomes? Join us to find out the answers to all those questions and more! You can learn more about the I/ITSEC 2022 Best Tutorial here.
Download the Learning Engineering Infographic handout.
Meet the Speakers
Jim Goodell is co-editor and co-author of Learning Engineering Toolkit. He is Director of Innovation at Quality Information Partners, where he helps lead development of the US Department of Education sponsored Common Education Data Standards. He is Chair of the IEEE Learning Technology Standards Committee and serves on the ICICLE Steering Committee. He supports the US Chamber of Commerce Foundation's T3 Innovation Network and co-led development of the Learning and Employment Record (LER) Wrapper Specification. He was previously Executive Vice President at the Center for Educational Leadership and Technology where he led the development of interactive learning technologies and provided information-driven process improvement solutions to state education agencies and school districts throughout the United States.
Sae Schatz, Ph.D., is founder and CEO of The Knowledge Forge, providing consulting and training on modernizing learning enterprises, learning engineering, and learning technologies. She formerly served as the Director of the Advanced Distributed Learning (ADL) Initiative, a government program for research, development, and policy stewardship of distributed learning. Before joining the civil service in 2015, Sae worked as an applied human–systems scientist, with an emphasis on human cognition and learning, instructional technologies, adaptive systems, human performance assessment, and modeling and simulation. During that time, she led the authorship and execution of the Marine Corps' "Making Good Instructor Great course" and was also the chief scientist for the award-winning Border Hunter research effort and the Joint Staff J7's Blended Learning–Training project. Sae also worked at her alma mater, the University of Central Florida. She formerly held an assistant professorship with the university in the Institute for Simulation and Training. In addition to her scholarly capabilities, Sae is a professional graphic designer, who often uses her visual design skills to enhance professional publications, presentations, and infographics to help scientific concepts better overcome the research–practice gap.