Tech Grove Connect
2022 Armed Force Jam: Who, What, & Why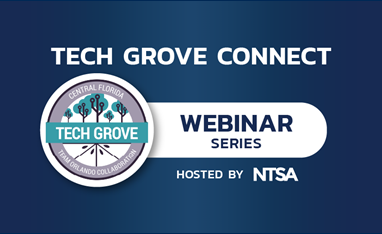 10/27/2022 11:00 am - 12:00 pm EDT

Event Type : Webinar
Event Code : 31B0
Description
Registration is open and complimentary for all who wish to join. Take a moment and register today for no fee!
More details about this webinar will be posted soon, please check back for more information.
About the Tech Grove Connect Webinar Series
These are not your typical webinars. Tech Grove Connect is an interactive opportunity to explore hot training topics from defense industry partners and Navy experts. While there may be some interesting talks, the Central Florida Tech Bridge will host creative social and learning events where you will be able to mix in with experts and share your questions and experiences. Interviews with domain experts, behind the scenes of up-and-coming programs, cutting-edge topic talks, and audience-driven discussion groups will all be part of the next season. Stay tuned for our schedule of events, our curated series of topics, and to meet up in the next Tech Grove Connect.