iFEST 2022
New Paradigm of Learning: Partner and Prevail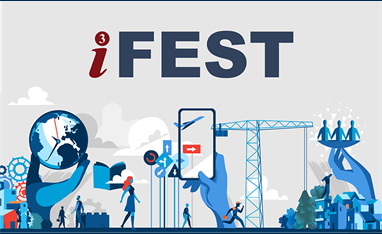 8/16/2022 - 8/18/2022

Hilton Alexandria Mark Center

5000 Seminary Road

Alexandria,&nbsp VA&nbsp 22311

GET DIRECTIONS

Event Type : Conference
Event Code : 21D0
Description
iFEST 2022 is the premier conference on Distributed Learning, bringing together thought leaders, innovators, and senior officials from government, industry, and academia to share the latest challenges, innovations, and opportunities for collaboration. If you have a role or interest in education and training modernization, you'll want to be part of iFEST 2022.
The iFEST 2022 theme – "New Paradigm of Learning: Partner and Prevail" – highlights the value of working together to build the DoD's future learning ecosystem. In today's connected world, projects that achieve enterprise-level interoperability and widespread adoption depend on building or attracting partnerships. Join us at iFEST 2022 to explore opportunities across agencies, and with academic, corporate, and international partners.
New For 2022!
iFEST Journal Special Issue – A publishing opportunity in a special-issue journal will be available to iFEST presenters. The journal will focus on iFEST presentations and include articles that describe the current state of the art and best practices for distributed learning.
Application-Based Distributed/Distance Learning Opportunities – iFEST 2022 will include sessions specifically geared toward professionals who are involved in leveraging technology and instructional media for digital education and training.
What Can You Expect at iFEST?
What is the ADL Initiative?
The Department of Defense established the Advanced Distributed Learning (ADL) Initiative to support the development and adoption of a data-driven DoD-wide digital learning ecosystem. The technologies, standards, and policies that form the foundation of this ecosystem are now being demonstrated by multiple DoD stakeholders. The ADL Initiative's development of this ecosystem, including the Total Learning Architecture (TLA) that will permit interoperability among existing DoD education and training systems, has been a principal focus of iFEST.