Troops Need Training on Information Threats, Official Says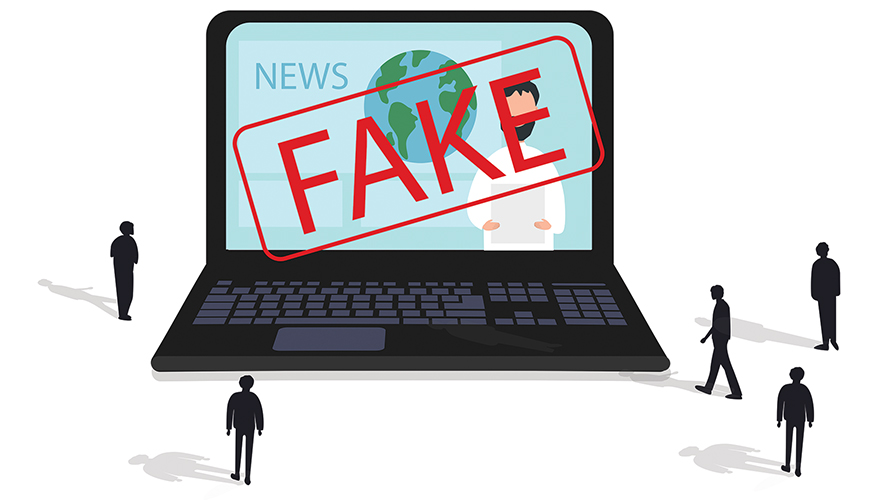 iStock illustration
WASHINGTON, D.C. — Misinformation and disinformation pose a serious threat to all levels of the armed forces, a Defense Department official said.

The growth of social media has led to an increase in disinformation campaigns intended to mislead citizens and even military personnel. A recent example is Russia's disinformation and propaganda efforts during its unprovoked invasion of Ukraine.

In the past, extremist groups have targeted special operations forces with disinformation campaigns "because of the capabilities they bring," said Christopher Maier, assistant secretary of defense for special operations and low-intensity conflict.

"I think this is with us for the time being," Maier said during a recent panel discussion at the National Defense Industrial Association Special Operations/Low Intensity Conflict Symposium. "We have adversaries … that have seen the advantage of doing asymmetric things that often go not necessarily at our core national security leaders but go at, in some respects, the most vulnerable … and sometimes the most junior aspects of our force."

The Defense Department has taken steps recently to educate troops about information threats. In August, the department published an instruction titled "Official Use of Social Media For Public Affairs Purposes," which included guidance for reporting fake or imposter social media accounts. And Army Training and Readiness Command has published a social media guide that includes tips for "spotting disinformation actors."

An important piece of building awareness and resilience is training newly enlisted personnel, as the Defense Department can't presume recruits have the required "level of awareness," Maier said.

All the services need to be "deliberate as we're looking at those coming into the force, that they're getting this training, that they're being made aware of these tools that might be available … [and] know about where to go if they think they need some additional assistance," he said.

The armed forces must build resilience at all levels, as disinformation attacks could target any aspect of the military that appears vulnerable, he added.
"This is a departmental-wide problem in many respects, building resilience and awareness and education in our force — but not only in our force, in their families and other people that are in their lives," he said.
Topics: Defense Department, Special Operations-Low Intensity Conflict, Infotech