IDEX NEWS: UAE 'Leading the Way' on Naval Training Capabilities in the Gulf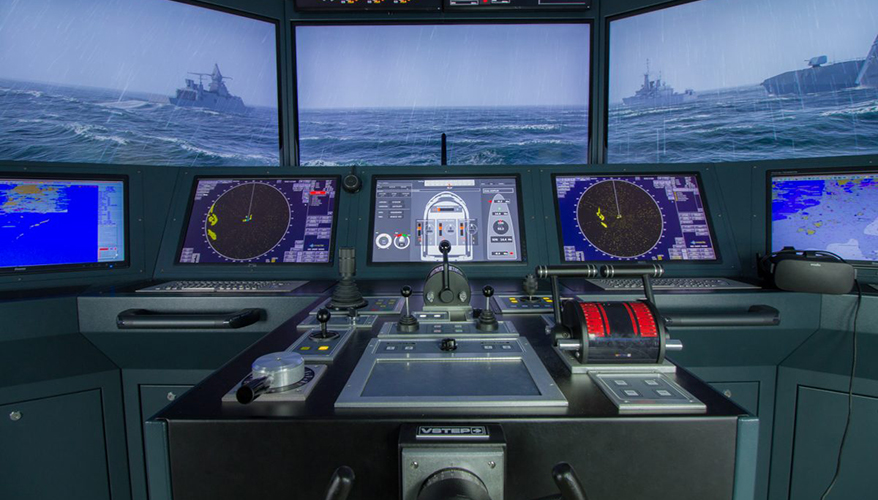 CAE image
ABU DHABI — As the United Arab Emirates continues to make investments in modernizing its armed forces, the country is also looking to update its training platforms, and other nations across the Gulf region are likely to follow suit, one vendor said.

Canada-based CAE received a contract from the United Arab Emirates in 2016 to lead the design and development of its Naval Doctrine and Combat Training Centre. The facility incorporates training simulators for a range of maritime-based missions — from bridge trainers that can simulate maritime environments to training on individual platforms, said Nabil Azar, regional director of strategy and business development at CAE Maritime Middle East.

The need for a new training center came as the UAE grew and modernized its navy, Azar said Feb. 21 on the sidelines of the International Defence Exhibition in Abu Dhabi.

"They needed to keep up with the technology in order to really train their cadets and their navy commanders on their platforms," he said. "They have various different classes of ships, and the center provides that integrated capability to be able to train — not just on one ship versus the other, but in an integrated fashion."

How the UAE uses the training facility could prompt other nations in the Gulf region to modernize their own military training, Azar said.

"The UAE is leading the way right now on naval training capabilities," Azar said. CAE has been having discussions with Kuwait, Saudi Arabia, Oman and other Middle Eastern countries outside of the Gulf region to help them understand what the United Arab Emirates is trying to accomplish with the Naval Doctrine and Combat Training Centre, he added.

While the United Arab Emirates is CAE's first customer in the Gulf, having more contracts within the region could benefit nations within the Gulf Cooperation Council as they conduct integrated military missions in the future, said Jim Chittenden, deputy of global strategic growth at CAE Middle East.

"We're providing the venues and the capabilities so that these countries can train together, because they already have requirements to operate together," he said at the conference.

An enabling element for its training and simulation platforms will be a modular open architecture that enables connectivity between systems, while also allowing each nation to customize a training center for its individual requirements and platforms, Chittenden said.

Open architecture training centers are also critical for nations who are rapidly modernizing their defense industries, as it allows them to plug new platforms into existing training architectures, he added.

"That's really critical here in the Gulf," Chittenden said.
Topics: International